Mohammed
As a child, I felt a strong attraction towards biology and was always fascinated by it and the laws that govern it. Luckily, my entire family was extremely supportive, encouraging me to follow my dreams in this field which lead me to pursue a degree in biology.

After graduation, I was having trouble finding a job and a friend recommended that I try working with Aerotek. I was offered a contract for a position in a life sciences company, and it wasn't long until I became a full-time employee. I loved what I was doing and the time spent in the company helped me develop a lot from a professional point of view.

When I felt ready to move on to my next adventure, I reconnected with Aerotek and my current position fits like a glove. It was not something that was in my initial plans, but I am glad that things settled this way for me. My current role revolves around GMP compliance and training. Each day I feel like I am learning new things and continually advancing in my career.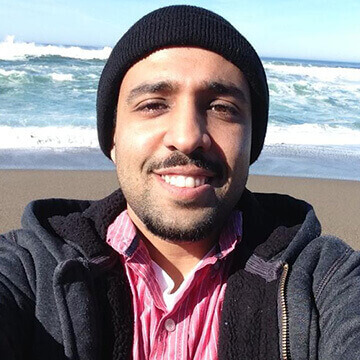 My recruiter makes sure to keep in contact with me to give feedback on my performance. It helps me realize any weak spots and understand how I can improve. I consider myself a very lucky person. During my time here, I have built great connections and have gained valuable skills.