Aerotek Unveils Research to Help Mechanical Engineers Explore Career Fulfillment
New research findings help workers discover their ideal work environment and find long-term career happiness.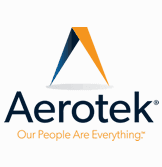 Aerotek, a leading provider of recruiting and staffing services, today announced new research findings to help mechanical engineers discover their ideal work environment and find long-term career happiness. The interactive microsite, Overcoming Inertia: Propelling Mechanical Engineering Careers Forward, allows users to explore why they might not be getting what they want out of their careers and play out alternative job solutions within different industries.
"As we adjust to the new realities and effects of the COVID-19 pandemic, we know workers are thinking deeply about their careers, looking for meaning and real satisfaction," said Chad Koele, President, Engineering & Sciences and EASi at Aerotek. "Using our latest research, we now understand not just what mechanical engineers value in the workplace, but which factors have a measurable impact on satisfaction to determine their ideal job."
Here are the top five factors that survey respondents ranked as most important with the largest gaps between what they actually experience:
Manager(s) care about career
Opportunities for growth and advancement
Clear communication about performance
Clear communication about what is expected
Transparent communication about job and company
To find the most important factors related to career fulfillment, Aerotek collaborated with MDRG, a market research firm, to perform in-depth surveys that asked respondents to rate the importance of 23 factors and report on how well their current employers were delivering on them. Using the direct survey feedback from 150 full-time and contract mechanical engineers across several industries, the microsite exposes trends in how respondents rank the importance of key job and workplace benefits, the degree to which they experience them and the impacts of each one on their overall job satisfaction. The site compares the main industries that employ mechanical engineers and offers alternative career options for job seekers to consider
"If you are seeking opportunities to grow your career within the right industry for you, we encourage you to try this versatile tool to help find answers and put you on a better path toward professional advancement," said Koele.
To view Aerotek's latest research and experience the interactive microsite, click here. To learn more about Aerotek, visit Aerotek.com.
About Aerotek
Our people are everything. Over more than 35 years, Aerotek® Inc. has built a reputation for providing the highest-quality staffing, workforce management and services. As a partner to more than 300,000 contract employees and 20,000 clients every year, we use a people-focused approach to connect quality talent with exceptional opportunities. Headquartered in Hanover, Md., Aerotek operates a unified network of over 250 offices aligned under Engineering & Sciences, Professional and Industrial business units to deliver specialized staffing and services. To learn more, visit: Aerotek.com | 1-888-AEROTEK | An Allegis Group Company.