June Market Trends Report

Job growth slowed slightly in May, but still beat expectations as businesses spent the last month of spring continuing to compete for talent.
The U.S. economy added 390,000 jobs in May, according to the U.S. Bureau of Labor Statistics (BLS) Employment Situation Summary. While total nonfarm employment is down by 855,000 from its pre-pandemic level in February 2020, the latest BLS report shows continued recovery in industrial sectors including construction, manufacturing, transportation and warehousing.
Employment in construction increased following no change in April. In May, job gains occurred in specialty trade contractors (+17,000) and heavy and civil engineering construction (+11,000).
Manufacturing employment also continued to trend up in May. Job gains, according to the BLS, occurred in fabricated metal products (+7,000), wood products (+4,000), and electronic instruments (+3,000).
Meanwhile, employment soared in transportation and warehousing. The BLS posted gains in warehousing and storage (+18,000), truck transportation (+13,000) and air transportation (+6,000) in the month of May.
The latest Job Opportunities and Labor Turnover Survey (JOLTS) report, which runs a month behind the BLS Employment Situation Summary, showed there were 11.4 million job openings in April. The largest spikes in April were in industrial industries. Specifically, the JOLTs report showed job openings grow in construction (+23,000), nondurable goods manufacturing (+67,000) and durable goods manufacturing (+53,000).
Meanwhile, the number of hires across the country was little changed at 6.6 million. In some of the same industries where job openings grew compared to March, less people were hired. Hire levels, as defined by BLS, fell in April in construction (-45,000), nondurable goods manufacturing (-3,000) and durable goods manufacturing (-5,000).
Despite a tick down in some industries, indicators continue to point toward a hot hiring market, according to Indeed's Hiring Lab.
"Employers are adding jobs at a very brisk rate despite the low levels of unemployment. If demand continues to be strong, then more and more workers should be pulled into the labor market," Indeed's Nick Bunker reported in a May jobs report.
June Jobs Market Overview
3.6%
May's Overall Unemployment Rate
For the third month in a row, the number of unemployed persons was reported to be 3.6 percent. The number of unemployed persons stood at 6 million, slightly above the pre-pandemic level of 5.7 million.
390k
Jobs Added in May
Job growth in May was led by gains in leisure and hospitality, professional and business services, and in transportation and warehousing.
62.3%
Labor Force Participation Rate (LFPR)
The labor force participation was little changed. The measure is 1.1 percentage points below its February 2020 value.
Industry Employment Trends
OVERALL ECONOMY
+390k
Monthly Job Change
(+4.5% YoY Difference)
| | | |
| --- | --- | --- |
| Industry | Monthly Job Change | YoY Difference |
| Manufacturing | +18k | +4.1% |
| Automotive | -3.5k | +6.4% |
| Warehouse & Storage | +17.7k | +10.9% |
| Architectural & Engineering | +5.3k | +5.8% |
| Construction | +36k | +3.8% |
| Consumer Services | +30k | +7.8% |
Source: Bureau of Labor Statistics, Employment Situation Summary
The Aerotek Take
"The gap continues to be huge between job openings and hires. There are now just .5 unemployed workers per job opening, and employers are feeling that pinch when they're looking for talent. We're consulting with clients and contractors on a daily basis across North America, helping to get our high-quality talent on their feet and keep our clients on theirs."
Bill Ruff, Vice President of Strategic Sales
Spotlight: Maintenance
The hiring market for employers seeking maintenance support continues to be challenging. Across the country, employers are in a race for talent – whether they're seeking maintenance support in commercial real estate, education, healthcare or elsewhere.
As employers look for maintenance talent, they are faced with demand for higher wages while battling rising expenditures within their departments. According to CBRE's 2022 (Facilities Management) Cost Trends Report, the economic outlook points to further cost escalation for building operations, services and maintenance through 2023.
CBRE's report predicts that minimal improvement in labor force participation will continue to weigh on hiring, and ongoing tightness in the labor market will keep upward pressure on wages.
Retention is a concern for employers when it comes to the skilled trades needed for "hard services – like electrical, plumbing and HVAC."
"These workers are less likely to jump to a new occupation, given the time and effort invested in their specialized skills," the report says. "However, with a limited pool of labor in these specialties, (Facilities Management) employers may find it more difficult to retain these workers during periods of strong construction activity when demand for these hard services is high."
Companies are creating more facilities to respond to consumer demand and shorten delivery time. New buildings are major investments and those in roles like facilities technicians and maintenance mechanics play an important role in keeping the property pristine.
Aerotek helps employers find talent and ensure its clients are building a place where talent wants to stick around. Among the factors employers need to consider when building an effective maintenance team are screening, layering levels of expertise and shoring up development opportunities. For more information, reach out to Aerotek.
Repair and Maintenance: Average Hourly Earnings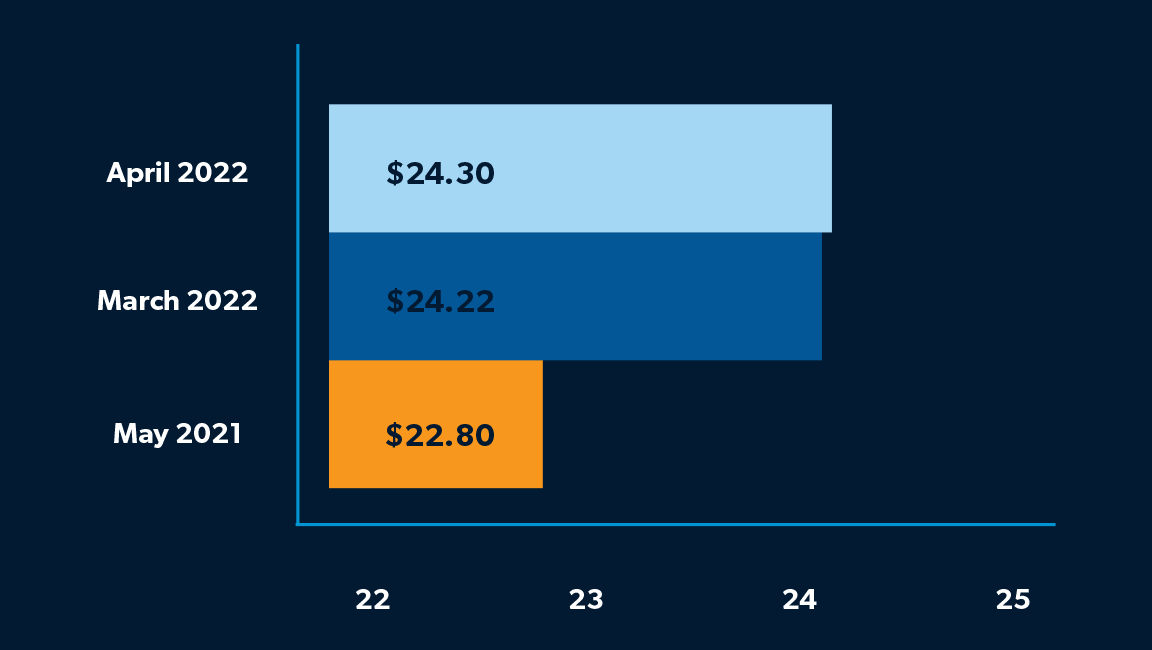 Source: U.S. Bureau of Labor Statistics, Average hourly earnings of production and nonsupervisory employees, seasonally adjusted & Employees on nonfarm payrolls by industry sector
Repair and Maintenance: Jobs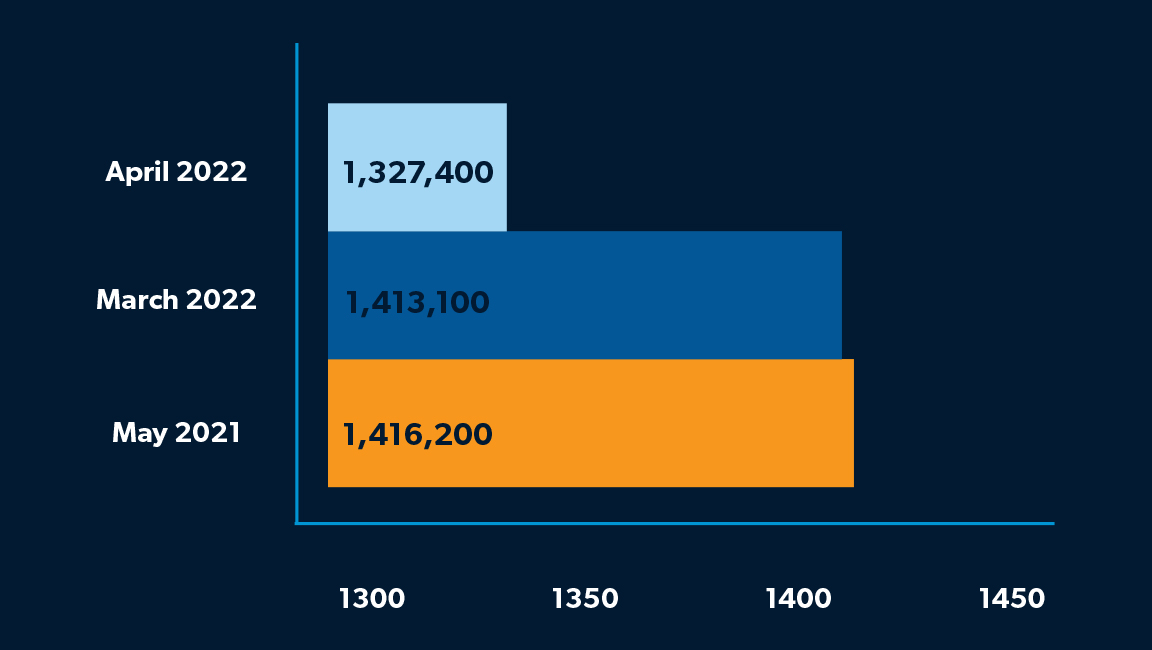 Source: U.S. Bureau of Labor Statistics, Average hourly earnings of production and nonsupervisory employees, seasonally adjusted & Employees on nonfarm payrolls by industry sector
Spotlight: The Aerotek Take
"As the summer months ramp up, we expect competition for maintenance talent to only increase. Employers looking to add to their teams need a trusted partner to help them navigate the market. Similarly, those looking for jobs should want to work with a partner like Aerotek that is providing its clients with the facts they need to build a workforce that lasts. In a market as competitive as this one, employers and talent have unique opportunities to position themselves for long-term success."
Quinn Heimann, Aerotek Director of Strategic Sales