2018 Brings Great Opportunities for Job Seekers at Toyota
Aerotek looking to begin the hiring of more than 400 production team members in Princeton throughout 2019.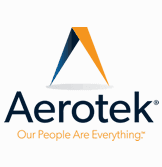 Aerotek announced immediate openings for production team member positions at the Toyota Motor Manufacturing facility in Indiana. The announcement marks the start of an unprecedented hiring surge at the plant to support the increased demand for the Highlander vehicle and facility upgrades, including advanced technology, to help Toyota remain competitive.
Aerotek at Toyota is beginning to hire the more than 400 production team members to fill positions at the Gibson County facility throughout 2019. The openings are immediate. Toyota offers a secure and stable work environment with advancement opportunities. Hourly pay begins at $17.30 an hour with benefits available and an additional shift premium paid for 2nd shift.
The open positions are contract-to-hire. Team members must meet safety, attendance and performance expectations as part of the Toyota hiring criteria.
"I started with Aerotek at Toyota in 2010 and have held various roles and been able to grow my career since," said Matthew Higgs, production group leader. "I have been fortunate enough to work under great leaders who have helped me excel and made me feel like I was a part of a family. It's nice to know by working here, you can develop yourself and depend on your leadership and co-workers.&rdquo
"When onboarding at Toyota, it was intimidating at first walking into an enormous manufacturing facility when I knew very few people and wasn't sure what to expect," said Erin Davis, assistant manager of paint. "I was welcomed immediately and well-trained to meet the responsibilities and expectations of my position. Almost 7 years have passed, and I've moved into four different roles — I've never regretted my decision to apply."
Open interviews will be held for these positions for a limited time at the Toyota Plant in Princeton starting on March 19, 2018, at 7:30 a.m. Interviews will occur Monday through Saturday from 7:30 a.m. – 4:00 p.m. for two weeks ending on March 30, 2018. Please call 812-387-2351 to schedule an interview. Scheduled interviews will be given priority over walk-ins. Evening interviews will also be available by appointment only on Tuesday and Wednesday evenings during this time period until 11:00 p.m. Alternatively, interested candidates can always apply online at AerotekIN.com. Applicants will follow an improved streamlined hiring process.
About Aerotek
Our people are everything. For more than 30 years, Aerotek® Inc. has distinguished itself as a leader in recruiting and staffing services by having a deep understanding of the intersection of talent and business. As a strategic partner to more than 18,000 clients and 300,000 contract employees every year, Aerotek's people-focused approach yields competitive advantage for its clients and rewarding careers for its contract employees. Headquartered in Hanover, Md., Aerotek operates a network of over 250 non-franchised offices with more than 8,000 internal employees dedicated to serving our customers. Aerotek is an operating company of Allegis Group, a global talent solutions provider. To learn more, visit Aerotek.com.