Aerotek Opens Third U.S. Corporate Location in Jacksonville, Florida
Aerotek announced that Jacksonville will become its third U.S. corporate location in addition to corporate locations in Hanover, Maryland and Phoenix, Arizona.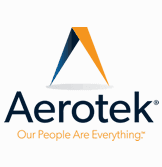 Aerotek, a leading provider of recruiting and staffing services, announced today that Jacksonville will become its third U.S. corporate location in addition to corporate locations in Hanover, Maryland and Phoenix, Arizona. The Jacksonville corporate location will allow Aerotek to better serve its clients and contractors, enhance strategic delivery capabilities and support growing business needs.
"With Jacksonville's rapidly growing economy and rising job market, we are confident that this is the right city to help us continue to evolve our business and meet the growing needs of our customers," said Thomas B. Kelly, Chief Financial Officer at Aerotek. "Our goal is to deliver a world-class experience to clients and contractors – which we accomplish through our dedicated field offices as well as robust corporate support functions."
Positions with immediate openings at Aerotek's Jacksonville corporate location include finance, customer service and human resources. With more than 8,000 internal employees and 115,000 contract employees, Aerotek is the largest staffing and recruiting company in the U.S. As a part of the Aerotek team, employees have the opportunity for a long-term, rewarding career that encourages professional growth and development with a culture that encourages healthy competition and accountability.
Located at 10401 Deerwood Park Blvd, Aerotek began to build the Jacksonville corporate location in 2017 and aims to be fully operational by February 2019. Allegis Group, Aerotek's parent company, and TEKsystems, Aerotek's sister company, are located in the same building. Aerotek will continue to operate its existing Jacksonville field office, which provides recruiting and staffing services directly to local customers.
To find out more information or to view internal career opportunities in the Jacksonville area, please click here.
About Aerotek
Our people are everything. For more than 30 years, Aerotek® Inc. has distinguished itself as a leader in recruiting and staffing services by having a deep understanding of the intersection of talent and business. As a strategic partner to more than 18,000 clients and 300,000 contract employees every year, Aerotek's people-focused approach yields competitive advantage for its clients and rewarding careers for its contract employees. Headquartered in Hanover, Md., Aerotek operates a network of over 250 non-franchised offices with more than 8,000 internal employees dedicated to serving our customers. Aerotek is an operating company of Allegis Group, a global talent solutions provider. To learn more, visit Aerotek.com.