Aerotek's Scott Bicksler Awarded the ASA 2020 Volunteer of the Year
Award recognizes industry-leading health and safety efforts led by Bicksler.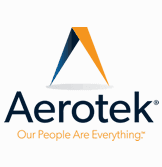 Aerotek, a leading provider of recruiting and staffing services, is proud to announce that the American Staffing Association (ASA) has named Scott Bicksler, lead safety manager at Aerotek, the ASA 2020 Volunteer of the Year for his efforts in redefining health and safety standards for the staffing industry. Determined by nominations from volunteer peers, this award distinguishes an individual who is an outstanding contributor on an ASA committee or working group.
"Scott's passion when it comes to developing strong health and safety standards and practices for not just our organization, but the industry at large, is second to none," said Tom Kelly, Aerotek President, Industrial. "Our people are everything, and the safety of our contract employees is our biggest priority. We're proud of his efforts and partnership with the ASA over the last eight years."
Bicksler is currently co-chairman of the ASA employee safety committee which he joined in 2013, and is a volunteer with California Staffing Professionals, an ASA-affiliated chapter. His hard work demonstrates Aerotek's commitment to mitigating and eliminating workplace hazards and exposures, guaranteeing employee safety training and orientation, and delivering clear communication between the corporation and its employees.
"ASA commends Scott for his outstanding contributions to the association and the U.S. staffing and recruiting industry in the critical area of worker safety," said Richard Wahlquist, ASA president and chief executive officer. "During his eight years as a volunteer, Scott has shown us all his passion and commitment to workplace safety. His vast experience with the staffing industry and deep knowledge of best practices in safety and risk mitigation, as well as his industry advocacy with regulators at the state and federal levels have won the respect of his colleagues and ASA staff who view him as an excellent leader of the employee safety committee."
To learn more about Aerotek, please visit Aerotek.com. For more information about ASA and the award, visit americanstaffing.net.
About Aerotek
Our people are everything. Over more than 35 years, Aerotek® Inc. has built a reputation for providing the highest-quality staffing, workforce management and services. As a partner to more than 300,000 contract employees and 20,000 clients every year, we use a people-focused approach to connect quality talent with exceptional opportunities. Headquartered in Hanover, Md., Aerotek operates a unified network of over 250 offices aligned under Engineering & Sciences, Professional and Industrial business units to deliver specialized staffing and services. To learn more, visit: Aerotek.com | 1-888-AEROTEK | An Allegis Group Company.
About the American Staffing Association
The American Staffing Association is the voice of the U.S. staffing, recruiting, and workforce solutions industry. ASA and its state affiliates advance the interests of the industry across all sectors through advocacy, research, education, and the promotion of high standards of legal, ethical, and professional practices. For more information about ASA, visit americanstaffing.net.