Aerotek's Chad Koele Recognized by SIA's 2021 Staffing 100 List
Chad Koele, the president of Aerotek's Engineering and Sciences business and EASi, has been recognized by Staffing Industry Analysts' (SIA) 2021 Staffing 100 list.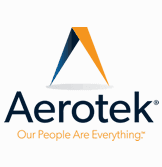 Aerotek, a leading provider of recruiting and staffing services, today announced that Chad Koele, the president of its Engineering and Sciences business and EASi, has been recognized by Staffing Industry Analysts' (SIA) 2021 Staffing 100 list. Now in its ninth year, the annual list recognizes leaders across the industry whose vision and influence are changing the staffing ecosystem and charting a course into the future of workforce solutions.
"This past year has challenged the talent industry in many ways, from an economic recession to shifts in how we hire and work on a day-to-day basis," said Koele. "Engineering and sciences professionals are in a position where their skills are still in high demand, but it is more important than ever to make sure we're taking care of these talented people and ensuring their personal and professional goals are achieved through the right opportunities, even during an unprecedented pandemic year. At the same time, it's been incredibly rewarding to guide and support our clients' success with our talent solutions. Being a trusted partner through this uncertainty is what makes SIA's recognition so gratifying and humbling."
Koele started with Aerotek in 1993 as a technical recruiter. Over the past 28 years, he has served as director of business operations, divisional vice president, senior regional vice president, and senior vice president of operations. In his current role as president, Koele leads the global growth, strategic development, and financial performance of Aerotek's engineering and sciences talent solutions and technical services around the world.
"Being an influencer within the workforce industry means being a force for positive change, from championing social equity to continuously bringing an innovative mindset to how we help clients and consultants achieve their strategic goals," said Koele. "I'm honored to be on SIA's 2021 Staffing 100 list on behalf of Aerotek and EASi. It's truly a reflection on our talented teams who make this work possible every day."
At the start of 2020, Aerotek announced a strategic shift in its operations with the introduction of three specialized business units to better serve its customers and contractors, in which Koele played an integral part.
In addition to his role at Aerotek, Koele is a member of the CEO Action for Diversity & Inclusion, a CEO-driven commitment to advancing inclusion and diversity in the workplace.
To learn more about the SIA Staffing 100 recognition and to view the full list of recipients, visit SIA's website. For more information about Aerotek, visit Aerotek.com.
About Aerotek
Our people are everything. Over more than 35 years, Aerotek® Inc. has built a reputation for providing the highest-quality staffing, workforce management and services. As a partner to more than 300,000 contract employees and 20,000 clients every year, we use a people-focused approach to connect quality talent with exceptional opportunities. Headquartered in Hanover, Md., Aerotek operates a unified network of over 150 offices aligned under Engineering & Sciences, Professional and Industrial business units to deliver specialized staffing and services. To learn more, visit: Aerotek.com | 1-888-AEROTEK | An Allegis Group Company.
About Staffing Industry Analysts (SIA)
Founded in 1989, SIA is the global advisor on staffing and workforce solutions. Their proprietary research covers all categories of employed and non-employed work including temporary staffing, independent contracting and other types of contingent labor. SIA's independent and objective analysis provides insights into the services and suppliers operating in the workforce solutions ecosystem including staffing firms, managed service providers, recruitment process outsourcers, payrolling/compliance firms and talent acquisition technology specialists such as vendor management systems, online staffing platforms, crowdsourcing and online work services. They also provide training and accreditation with our unique Certified Contingent Workforce Professional (CCWP) program.
Known for their award-winning content, data, support tools, publications, executive conferences and events, they help both suppliers and buyers of workforce solutions make better-informed decisions that improve business results and minimize risk. As a division of the international business media company, Crain Communications Inc., SIA is headquartered in Mountain View, California, with offices in London, England.