Working with Aerotek
Working with Aerotek
Finding the right job takes more than searching for job openings. It takes a partner that understands your skills while connecting you to quality opportunities aligned to your goals. Working with an Aerotek recruiter means having someone in your corner to help you achieve success in the short and long term.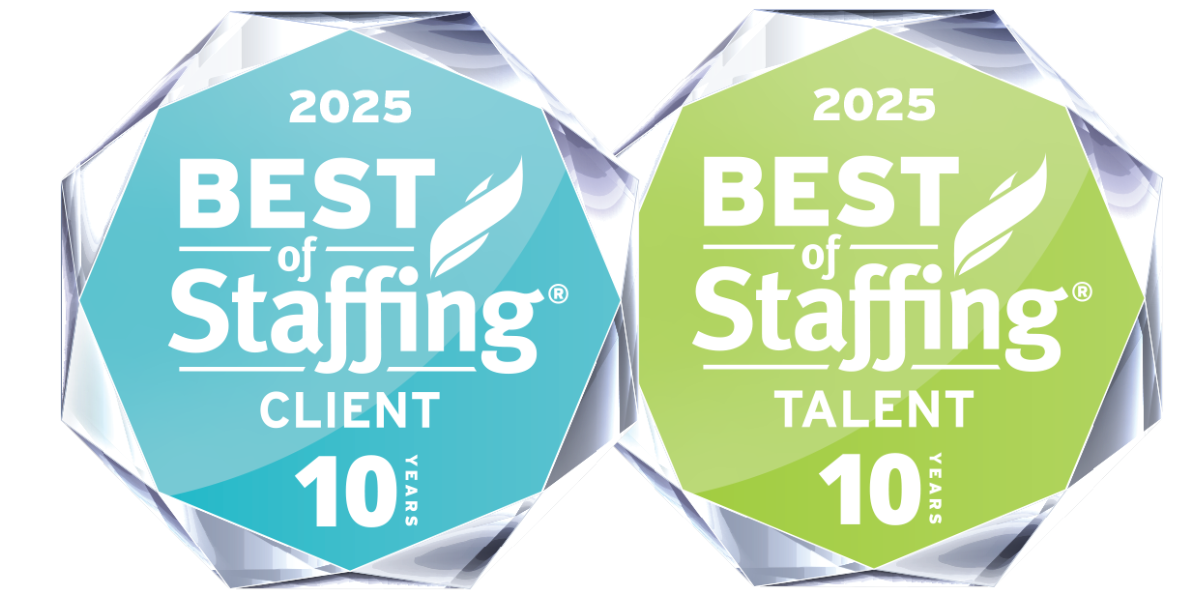 An Advocate on Your Side
Our commitment to service is why we're a consistent Best of Staffing winner for client and talent satisfaction. Learn about Aerotek's Recruiting and Staffing Process.
SOLVE
We partner closely with hiring managers to understand the nature of their business, the jobs they're looking to fill, what it takes to be successful and why you'd want to work there. Understanding your career goals, skills and availability is critical to matching you with the job that fits you.
SOURCE
We've built a network of trust around prioritizing your needs and goals. Our first call to you may be about a job we're filling, but it doesn't stop there. We'll dig in to understand what you want out of your career, whether it's more challenging work, better pay, new skills or simply more time at home.
SCREEN
As your representative, we'll make sure that not only are you the right fit for the job – but the job is the right fit for you. Our built-in trust with employers helps you skip the line of job seekers vying for the same position, allowing you to put your best foot forward.
START

We want to see you succeed, which is why we not only invest in preparing you to start your new job, but to thrive in it. We'll make sure you have all the details to start your assignment smoothly, from first-day logistics through day-to-day training.
SERVICE
We provide ongoing support to help ensure things are going well at your new job, making sure you have what you need to succeed while keeping your paycheck and benefits running smoothly. When your job is done, we help you move to the next step in your career.
Contractor Benefits
Aerotek contractors can access benefits, including contributory medical, dental, vision and life insurance. Other benefits include weekly pay, employee assistance programs, 401(k) and employee discount plans. Specific assignments may include paid time off, and all Aerotek contract employees can enjoy an array of employee discounts from our many retail partners.
Visit our FAQs & Benefits